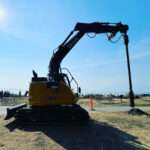 Auger drilling can be used in multiple situations from soil testing, pot holing, to predrilling for piling. We have the capabilities and experience to accommodate a large variety of needs.
Our team has extensive experience in Environmental clean-up, on both marine in-water, and up-land projects. Examples are the former Scott Paper Mill in Anacortes WA, the former Asarco smelter site in Tacoma WA, and the Avery Landing clean up in Avery ID.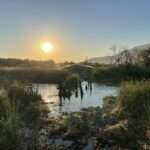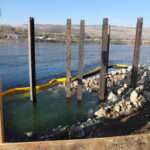 Pile driving operations include land-based sheet piling, steel pile, and H-beam piling. We also offer in-water pile driving from the Puget Sound to the inland waters of Central and Eastern Washington.
Shoreline restoration projects can vary in scope and can include removing bulkheads, boat ramps, steal structures, docks and piling. The removal of man-made structures can help in returning the shoreline back to its natural state. Restored shorelines help to increase the amount of healthy nearshore habitat for all marine organisms. We offer services all over Washington including the Puget Sound.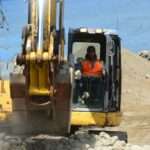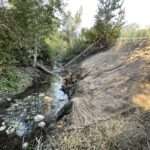 Stream restoration activities may range from the simple improvement or removal of a structure that inhibits natural stream functions (e.g., repairing or replacing a culvert or removing barriers to fish passage such as weirs), to the stabilization of Stream Banks or other interventions such as riparian zone restoration or the installation of stormwater-management facilities like constructed wetlands The use of recycled water to augment stream flows that have been depleted as a result of human activities can also be considered a form of stream restoration. We specialize in all types of stream restoration projects all over the PNW.
Bulkheads and Seawalls can be constructed from all types of materials including Large 3–4 man rock, to steel and plastic sheet piling. Our team has the capabilities to cover all options.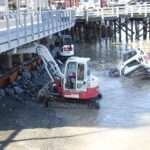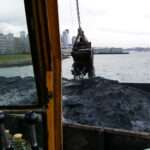 We specialize in marine dredging of all shapes and sizes including dredging on the Columbia River and Marina dredging statewide. Our team has tackled some of the most logistically challenging dredging projects around including the Olympia Yacht Club in Olympia WA, and the Mouth of the Method River in Pateros WA.