Retaining walls are built to hold soil or material behind it, rocks/boulders, concrete blocks or timber can be used to build a retaining wall. The look is up to you, you choose any of these materials and we can build you a wall.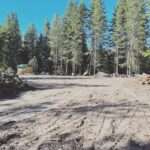 We offer services for land clearing of all sizes from small lots to large scale clearing. Our services include, tree/stump removal, brush clearing, and disposal.
Digging ditches for underground utilities can be a lot of work, but with our expertise working with a variety of equipment, we can get the job done in no time!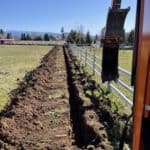 Being firewise is the ability to live safely near a fire dependent natural community. There's no better time than now, we will help you create that defendable space around your home!